SS1620 Series Firefox tested to the latest European standard
---
SS1620 Series Firefox tested to the latest European test standards for Fire and Security Protection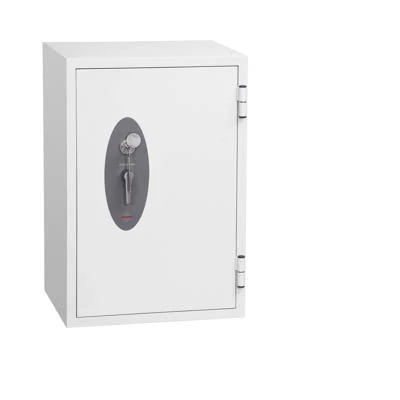 Click to enlarge
×

Delivery

Delivery Information

The approximate lead time is 3 Working Day.

Delivery to Mainland UK only, without any restrictions.

Our delivery times are; Monday - Friday 8am to 5pm.

We will deliver using the most economical method, using either our own vehicles or a carrier.

Goods may be palletised and delivered on an articulated vehicle.

The deliveries are kerb side only, you will need to arrange to unload the vehicle.

If there are any delivery restrictions / specific dates / times / dedicated deliveries, or FORS Registered deliveries; please contact the sales department as there may be an additional cost.
Features

THE PHOENIX FIREFOX SS1620 series is designed and tested to the latest and prestigious European test standards for both Fire and Security Protection.

SECURITY PROTECTION – Tested to the prestigious European S2 Security standard (EN14450 ECB.S Certified) giving cash cover of £4,000 or valuables cover of £40,000*.
APPROVALS – UK Police approved (Secured by Design scheme) and the Association of Insurance Surveyors (AiS).
FIRE PROTECTION (PAPER) – Tested to the Swedish NT Fire 017-120 Paper standard, providing 120 minutes fire protection for paper documents.
FIRE PROTECTION (DIGITAL MEDIA) – Tested to MTC DIP120-60DM fire test standard, providing 60 minutes fire protection for digital media, DVD's, USB's, memory sticks and hard drives.
FEATURES – Internal lockable steel drawer unit in each model.
LOCKING – SS1620K – Fitted with a high security double bitted VdS class I key lock. SS1620E – Fitted with a high security VdS class II electronic lock.
DROP TEST – Fire and impact tested from 9.1 metres for resistance to the impact of falling through the burning floors of a building.
CONSTRUCTION – Double wall construction with high grade concrete infill to provide both fire and burglary protection.
FIXING – Ready prepared for floor fixing, with fixing bolts for concrete supplied.
COLOUR – Finished in a high quality scratch resistant White paint RAL9003.
Suitable for storage of controlled drugs whose active ingredients do not exceed 500 grams.
Specification

Specification sheet


MODEL NUMBER
SS1621K/E
SS1622K/E
SS1623K/E
EXTERNAL DIMENSIONS
(H x W x D)
960 x 655 x 560mm
1160 x 655 x 560mm
1385 x 775 x 650mm
INTERNAL DIMENSIONS
(H x W x D)
780 x 475 x 350mm
980 x 475 x 350mm
1205 x 595 x 440mm
DOOR SWING / HANDLE DEPTH
600mm /50mm
600mm /50mm
720mm /50mm
WEIGHT
188kg
217kg
330kg
CAPACITY
128 Litres
162 Litres
315 Litres
DRAWERS/ SHELVES/
INTERNAL KEY HOOKS
1/2/5
1/2/5
1/3/0
LEVER ARCH FOLDER
(H320 x W75 x 290mm)
Total no. of file per unit

12
18
21
FOOLSCAP LEVER ARCH FOLDER
(H350 x W80 x D285mm)
Total no. of file per unit

10
10
21
FOOLSCAP BOX FILE
(H370 x W75 x D245mm)
Total no. of file per unit

12
12
21
---