Locker Key Wrist Straps
---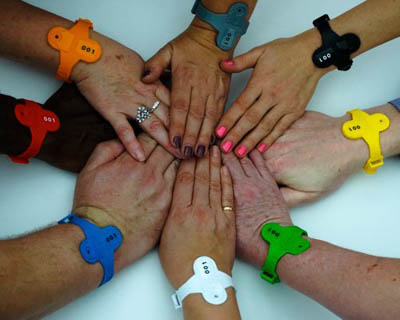 Click to enlarge
×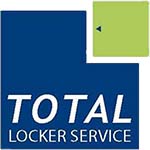 Delivery

Delivery Information

The approximate lead time for leisure wrist straps is 5 working days, next day delivery can be arranged for a small fee.

Delivery to Mainland UK only, without any restrictions.

Our delivery times are; Monday Friday 8am to 6pm.

We will deliver using the most economical method, either using our own vehicles or a carrier.

Goods may be palletised and delivered on an articulate vehicle. The deliveries are kerb side only, so you would need to arrange to unload the vehicle.

If there are any delivery restrictions / specific dates / times / dedicated deliveries, or FORS Registered deliveries; please contact the sales department as there may be an additional cost.
Features

Leisure locker wrist straps for locker keys

Whatever your require Total Locker Service have the replacement leisure locker wrist band to meet your needs.

These wrist straps have been designed by us to be strong durable and long lasting, our polymer formula has been developed to be strong and soft on the skin.

Our latest polymer formula has been designed, extensively tested in municipal leisure centres and proven to minimise colour fade.

This strap is water slide friendly & Our tests have shown that the wrist straps on average is lasting twice as long as our competitors products & are constantly being improved.

This leisure wrist straps will fit most keys with a hole diameter of 4.5mm or more, some of which are ASSA, Lowe and Fletcher coin lock keys, Lowe and Fletcher cam lock keys, Ronis, Ojmar, Helmsman, Probe, Link and much more.

Total Locker Service Presents our locker key wrist straps, available in the following stock colours:

Black
Blue
Green
Grey
Orange
Red
White
Yellow

Wrist straps are supplied complete with a rivet for securing the locker key.

Straps are compatible with most locker lock keys including ASSA, L&F & Ojmar.

We can number straps and despatch them next day.

You can buy from our web site or call our team on 01284 749211
Specification

Leisure wrist strap specification

Wrist strap effective circumference 220mm

Wrist strap numbers from 0 to 9999

No metal buckles

Rivers brass with nickel plate

Number colours red and black straps white all other colours black

Leisure wrist strap colour Choice:

Black
Blue
Green
Grey
Orange
Red
White
Yellow

Wrist strap assembly
Leisure Locker Wrist Strap
---