AquaStore Swimming Pool Lockers
---
Click to enlarge
×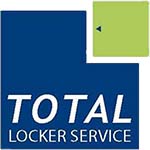 Delivery

Delivery Information

The approximate lead time is 4 weeks.

Delivery to Mainland UK only, without any restrictions.

Our delivery times are; Monday - Friday 8am to 5pm.

We will deliver using the most economical method, either using our own vehicles or a carrier.

Goods may be palletised and delivered on an articulated vehicle.

The deliveries are kerb side only, so you would need to arrange to unload the vehicle.

If there are any delivery restrictions / specific dates / times / dedicated deliveries, or FORS Registered deliveries; please contact the sales department as there may be an additional cost.
Features

AquaStore laminate door leisure lockers provide a package where good looks can be achieved within a budget, without sacrificing strength and security.

The package is suitable for both wet and dry area use.

The ideal sports locker designed for as a swimming pool locker thought equally at home as gym lockers, the ideal swimming locker.

AquaStore locker is designed to give approximately 15 years of service in leisure centre environment.

AquaStoreleisure lockers area available with either Formica or Arpa compact laminate doors

Locker frame and body assembly: unique extruded door frame uprights are formed from heavy gauge aluminium. The rounded profile allows easy bag deposit and removal.

Locker doors manufactured from Solid Grade Laminate (SGL).

Curved single piece locker body shell is hygienic and user-friendly with no sharp edges or dirt trap corners.

Mouldings: high quality polypropylene top, shelf, and base have lattice structure for maximum strength and security.

Hinges: strong, heavy-duty, full-length hinge assembly built into locker frame provides a high level of security.

Plastic shrouding maintains tidy appearance while automatic door closure reduces risk of injuries.

300m and 400mm wide locker door options available. Swimming pool lockers
Specification

FREE shipping UK mainland

Specification:

Locker doors 1 to 6 compartments
Locker height 1775mm
Locker widths 300mm and 400mm
Locker depths 450mm
Locking options coin lock denomination of choice, other locking options available
Compact grade laminate doors
Master key available
Strong UK manufactured product
Product lead time 4 weeks
Wet area laminate lockers
System 2200 lockers
---