Wet Area Outdoor Ultrabox lockers Rust Free
---
Click to enlarge
×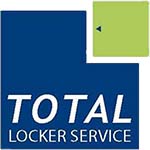 Delivery

Delivery Information

The approximate lead time for the lockers is 15 to 20 working days.

Delivery to Mainland UK only and without any restrictions.

Our delivery times are; Monday - Friday 8am to 5pm.

We will deliver using the most economical method, either using our own vehicles or a carrier.

Goods may be palletised and delivered on an articulate vehicle. The deliveries are kerb side only, so you would need to arrange to unload the vehicle.

If there are any delivery restrictions / specific dates / times / dedicated deliveries, or FORS Registered deliveries; please contact the sales department as there may be an additional cost.
Features

UltraBox and UltraBox+ Plastic Lockers

Corrosion proof
Vandal resistant
Highly water resistant
No on-site assembly
10 year guarantee
Graffiti proof
No Assembly required

Plastic Lockers are ideal for wet areas where standard steel lockers will rust.

Our plastic lockers are strong, durable, chemical resistant, robust, durable and hygienic.

Making this range of UltraBox and UltraBox+ ideal for where standard metal lockers will rust. Weather-resistant polythene is used to construct each plastic locker we sell makes them ideal for outdoor use in any condition or climate.

With the UltraBox lockers, there is no need to worry about corrosion. The UltraBox+ locker is also watertight using specially designed door seals to prevent water ingress.

There are a few different Locking options for our plastic, outdoor lockers.

They can be fitted with a standard cam lock supplied with 2 keys, or a swivel type lock for use with your padlocks as standard, Combination locks both mechanical, electrical and coin return and collect can also be supplied.

The swivel lock is ideal for plastic lockers in primary schools as it doesn't have to be used with a padlock.

The swivel lock shape acts as an effective door handle, ideal for small hands.

ULTRABOX+ PLASTIC OUTDOOR LOCKERS

If you need storage lockers outside that remains dry inside the compartment, then our Ultrabox Plus lockers are the only solution available to you.

They have all the waterproof features of our other lockers in this range but are designed to seal out the weather.

They combine high-quality watertight seals, plug and lock gaskets to ensure each locker compartment is fully waterproof.

These features make them ideal for use in areas including primary school playgrounds or where there is not enough space indoors for locker storage.

Each Ultrabox Plastic Locker comes with a 10-year manufacturers guarantee and 15 year UV protection guarantee giving you great peace of mind.

The highly water-resistant polythene doors and body are also vandal resistant and extremely graffiti proof.

We also have a mini version of the Ultrabox lockers. They can be nested at just 900mm in height to create flexible storage to suit a restricted or unusual space.

All UltraBox lockers are hygienic and anti-bacterial.
Specification

Specification:

Locker doors 2 to 4 compartments
Locker height 1800mm
Locker widths 325mm
Locker depths 450mm
Locking cam lock with keys or swivel hasp for a padlock
Master key available
Strong UK manufactured product
Product lead-time 3 to 4 weeks
Locker door colours, red, grey, blue or yellow

Outdoor storage

Like many lockers, these are strong and durable, but they are also extremely weather resistant, which makes them ideal for outdoor use.

You do not have to worry about rusting or damage caused by cold or damp conditions, so they're perfect for sports facilities such as tennis or golf clubs or even water parks and theme parks.

UltraBox+ is also water tight to stop water penetrating into the locker compartments
Number Of Doors
---