Longspan Shelving - 2m to 2.5m High
---
Click to enlarge
×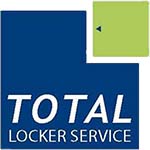 Delivery

Delivery Information

The approximate lead time for shelving 5 working days.

Delivery to Mainland UK only, without any restrictions.

Our delivery times are; Monday - Friday 8am to 5pm.

We will deliver using the most economical method, either using our own vehicles or a carrier.

Goods may be palletised and delivered on an articulate vehicle. The deliveries are kerb side only, so you would need to arrange to unload the vehicle.

If there are any delivery restrictions / specific dates / times / dedicated deliveries, or FORS Registered deliveries; please contact the sales department as there may be an additional cost.
Features

Short span shelving

A wide variety of size options Various widths and depths with heights up to five metres as standard.

Frames can also be cut down to suit areas of restricted height.

Strength and durability Galvanised steel construction makes Supershelf TM both incredibly strong but also built to last.

All components are lightweight and manoeuvrable, yet strong and sturdy.

Easy assembly Knock together, bolt free construction makes building and disassembly bays quick, easy and hassle free.

Modular Rows of shelving can always be extended and components added. Expand your storage as your business grows.

Adjustable Shelves and some components can be adjusted on a 33mm pitch, allowing shelves to store objects of varying size without wasting space.

Floor and wall fixedSupershelf is sturdy in its construction but for added safety and peace of mind it can be fixed to the floor, wall or back to back with other bays of shelving.
Specification

Data Sheet Specification Sheet
---