Next Mech: Cam, Hasp and Dial Locks from Digilock
---
Click to enlarge
×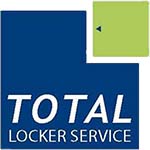 Delivery

Delivery Information

The approximate lead time for Digilocks is 1 to 3 weeks dependant on quantity.

Delivery to Mainland UK only and without any restrictions.

Our delivery times are; Monday - Friday 8am to 5pm.

If there are any delivery restrictions / specific dates / times / dedicated deliveries, or FORS Registered deliveries; please contact the sales department as there may be an additional cost.
Features

Transform your locker room with Mech lock. Maintenance free management that provides a simplified usage solution.
Specification

All metal housing
Brushed nickel finish
2 year warranty

Dial Specification sheet Cam/Hasp Specification sheet
Digilock Full Range
---