Digilock Locks for Fitness, Education and Healthcare
---
NextLock for lockers by Digilock & Numeris advanced security firmware locks
Total Locker Service provides an extremely wide range of locks, lockers and storage solutions, if you don't find what you are looking for here please call 01284 749211.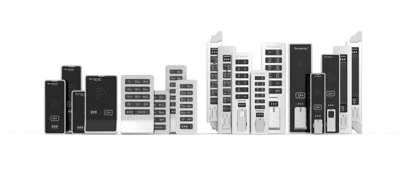 Digilock manufacture two ranges of locks NextLock and Numerus.
NextLocks designed for leisure and gyms and Numeris for the workplace.
NextLock by Digilock is the simple way to manage your changing and locker rooms for day use, the rental lockers, or a combination of both. NextLock has a simple user-interface, utilising either keypad or RFID credential, bold aesthetics, elevate the locker room experience in any facility. A choice of locking mechanisms is available for new as well as retrofit installations.
Numeris by Digilock offers advanced firmware for a flexible management system. Numeris Digilocks increases security in the workplace. A choice of available finishes and body-styles enhance the aesthetics of any furniture, cabinet or locker while keypad or RFID interface allows for seamless operation across a facility.
Cue locks
This basic lock with keypad or RFID, Key managed locks also contain a key slot to operate locks with an ADA compliant User Key. Standard lock finish is brushed nickel and brass. Cue locks are available with either deadbolt for shared use and deadlatch for assigned use.
Sola locks
Electronic lock solutions combine forward-looking design with efficient, intuitive lock administration.
The lock body is vertical
Sola locks operate with an alphanumeric keypad interface or RFID. Key managed locks also contain a key slot to operate locks with an ADA compliant User Key. Providing battery life of 180,000 cycles for Keypad and 54,000 cycles for RFID.
Locking Options
Manual Locking
Standard flat, offset, and lifter cam for installation on cabinet doors, drawers, lockers, enclosures, personal storage and more.
Auto Relocking
Auto relocking spring latch for assigned use applications. Fitting to existing filing cabinets Using custom adaptors and the existing locking mechanism, Versa can easily retrofit onto furniture, cabinets, lockers, and more.
3 Step Mounting
To fit remove the existing cylinder from existing mechanical lock, insert the custom made product specific adaptor into the lock and fit to cabinet
App Management
Versa Mini locks have an option to program and manage the locks through a mobile device. The mobile app allows simplified programming, management, and audit trail.
---
---
Keypad & RFID interface specialists that provide you seamless operation
---