Leisure locker Hasp Conversion Kit
---
Leisure locker Hasp Conversion Kit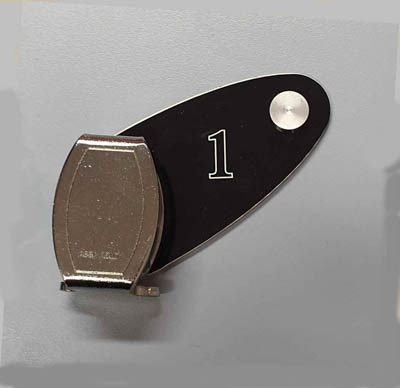 Click to enlarge
×

Delivery

Delivery Information

The approximate lead time for leisure wrist straps is 5 working days, next day delivery can be arranged for a small fee.

Delivery to Mainland UK only, without any restrictions.

Our delivery times are; Monday to Friday 8am to 6pm.

We will deliver using the most economical method, either using our own vehicles or a carrier.

If there are any delivery restrictions / specific dates / times / dedicated deliveries, or FORS Registered deliveries; please contact the sales department as there may be an additional cost.
Features

Hasp conversion

This conversion kit is designed to allow the easy replacement of coin operated locks with ASSA hasp locks on Helmsman System leisure lockers.

It comprises of all the necessary parts, escutcheon, metal conversion plate and screws.

The conversion plate fits on the existing fixing holes and there is no need for drilling.
Specification

Specification sheet


Specification:

Hasp conversion kit comprises of:

Laminate escutcheon 3mm thick with number
ASSA hasp lock with cam
Stainless steel lock conversion plate
Fixing kit
Hasp Lock Conversion Kits
---