Ojmar hasp lock with conversion for Euro coin locks
---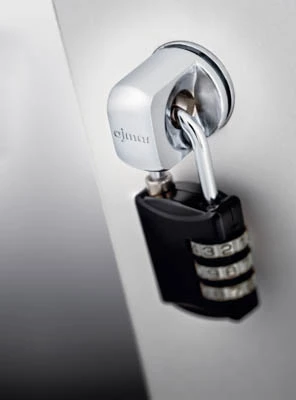 Click to enlarge
×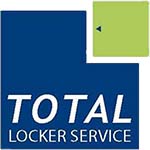 Ojmar hasp locks
The ideal replacement for Euro footprint coin locks with a round cylinder.
It is a direct replacement and has the option of a conversion plate with the same footprint as Euro coin locks.
Designed for lockers up to 20 mm thick, and heavy duty use in collective installations.
Suitable for wet area use thanks to the materials used.
Equipped with anti-rotation system Optionally with back plate if the customer wants to use another system in the future (Coin lock, OTS proximity lock, etc).
Locks are available for both right and left hinged lockers.
---
Ojmar hasp lock back plate
This hasp lock has the benefit of an optional conversion back plate that can be used to convert any Euro coin lock to hasp lock with complete ease.
After removing the old lock, insert the hasp through the cylinder hole, screw the back plate into the Euro coin lock holes and the job is complete.
---
Delivery Information
The approximate lead time for Ojmar locks is under 5 working days.
Delivery to Mainland UK only, without any restrictions.
Our delivery times are; Monday - Friday 8am to 5pm.
We will deliver using the most economical method, either using our own vehicles or a carrier.
Goods may be palletised and delivered on an articulate vehicle. The deliveries are kerb side only, so you would need to arrange to unload the vehicle.
If there are any delivery restrictions / specific dates / times / dedicated deliveries, or FORS Registered deliveries; please contact the sales department as there may be an additional cost.
All Locker locks
Hasp Lock Page
Ojmar Page
Padlocks Page
---