Kinetic Mobile Shelving systems
---
Click to enlarge
×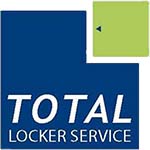 Delivery

Delivery Information

The approximate lead time for shelving 20 working days.

Delivery to Mainland UK only, without any restrictions.

Our delivery times are; Monday - Friday 8am to 5pm.

We will deliver using the most economical method, either using our own vehicles or a carrier.

Goods may be palletised and delivered on an articulate vehicle. The deliveries are kerb side only, so you would need to arrange to unload the vehicle.

If there are any delivery restrictions / specific dates / times / dedicated deliveries, or FORS Registered deliveries; please contact the sales department as there may be an additional cost.
Features

Key features

DECOR END PANELS New comprehensive range
HAND WHEELS New hand wheel with warning light that illuminates during operation
END STOPS New Concealed Stops; nothing protruding above floor level
LOW PROFILE BASE The low profile and modular mobile base system can be reduced in length, extended and easily relocated
LOW PROFILE ADJUSTABLE TRACKS The new 38mm high Kinetic tracking inherits the successful levelling from the previous system
NO FLOOR FIXINGS The modular system easy to relocate and/or extend if required
RAMP Attractive aluminium ramp up to low profile flooring
NEW DRIVE MECHANISM New gear configuration to cater for heavier loads on longer units

Archive Storage Systems

One of the key problems that all businesses and organisations will have to face at some time, is lack of adequate storage space.

It's a fact of life that all types of business will outgrow their available space eventually.

However, the cost of moving or extending existing premises can easily be avoided by investing in a mobile filing system.

Conventional filing systems have long been considered cumbersome and unwieldy with space utilisation anything but optimised.

The key design priority for storage planners is to allow the user easy access to relevant files and records. This meant the designer had to alternate between an aisle for every row of back to back shelving.

Put simply, if a storage space requires three rows of back to back shelving, it also requires four aisles between to allow access.

Storage solution is to minimise aisles necessary whilst maximising shelving possible.

How is this done? By enabling a single aisle to move between rows of shelving i.e. mobile storage.

Kinetic Mobile Shelving systems allow your business to benefit from hugely increased storage capacity and improved efficiency.

The system uses a raised platform that does not require floor fixing - making it suitable for the widest possible number of applications.

Kinetic mobile storage units feature an advanced rotating hand wheel that illuminates when in use or when the system has recently been accessed - helping to improve safety.
Specification

KINETIC MOBILE LOCKERS VIDEO
Kinetic Mobile Shelving Systems
---