Primary and Secondary School Low Height Lockers
---
Primary and Secondary School Low Height Lockers free delivery UK mainland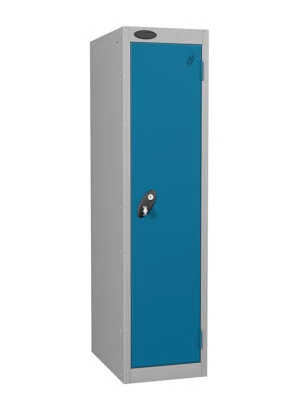 Click to enlarge
×

Delivery

Delivery Information

The approximate lead time is 20 Working Days.

Delivery to Mainland UK only, without any restrictions.

Our delivery times are; Monday - Friday 8am to 5pm.

We will deliver using the most economical method, using either our own vehicles or a carrier.

Goods may be palletised and delivered on an articulated vehicle.

The deliveries are kerb side only, you will need to arrange to unload the vehicle.

If there are any delivery restrictions / specific dates / times / dedicated deliveries, or FORS Registered deliveries; please contact the sales department as there may be an additional cost.
Features

We have a ranges of school lockers:

Junior KeyStage Lockers are available as 1210mm high lockers with doors in: Silver, Red, Blue, Black, Yellow, Green or White.
Low Lockers at 1210mm high and are available with 7 different door colours.

Ideal lockers for restricted height area and are perfect for school use with younger children.
Specification

Specification sheet
Specification sheet
Specification sheet


KeyStage Lockers

Width (left-right): 305mm
Depth (front-back): 460mm
Material: Steel
Lock Type: Key lock / cam Lock

1 Door lockers - Height: 1210mm
2 Door lockers - Height: 1210mm
3 Door lockers - Height: 1210mm
Door colour Silver, Red, Blue, Black, Yellow, Green or White

Low Lockers
Lowe height Lockers
Probe Lockers
Probe Locker Parts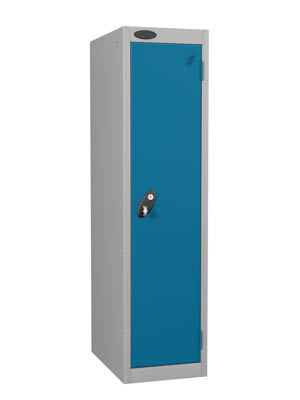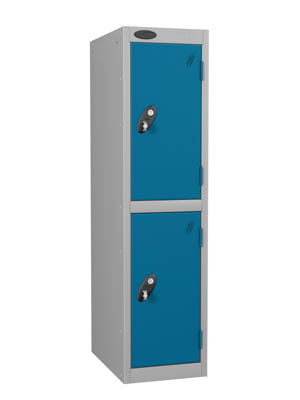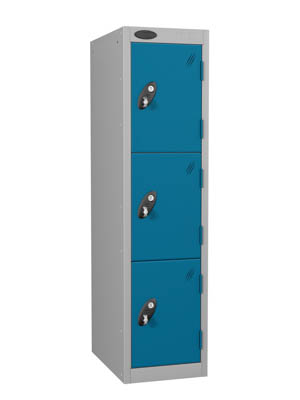 ---