Bench seat, Wall to floor bench seating
---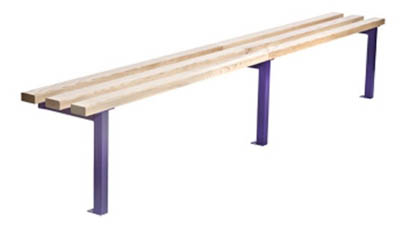 Click to enlarge
×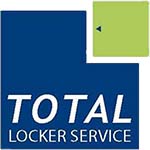 Delivery

Delivery Information

The approximate lead time for 300mm deep single sided benches is 2-3 working days. 400mm deep single sided benches are 10-14 working days.

Delivery to Mainland UK only, without any restrictions.

Our delivery times are; Monday Friday 8am to 6pm.

We will deliver using the most economical method, either using our own vehicles or a carrier.

Goods may be palletised and delivered on an articulate vehicle. The deliveries are kerb side only, so you would need to arrange to unload the vehicle.

If there are any delivery restrictions / specific dates / times / dedicated deliveries, or FORS Registered deliveries; please contact the sales department as there may be an additional cost.

Returns Information

This item can be returned and will be subject to a restocking fee.

Goods must be returned in the same condition in which you received them with all original packaging and at your own cost and risk. Once we have received the goods, if we can re-sell, we will refund the cost of the goods only less a restock fee. If an item is damaged upon receipt of delivery, please sign for the item as Damaged and call or email within 24 hours
Features

Dimensions

Bench Seating Specification

Depth: 300mm
Length: 1000, 1200, 1500 & 2000mm Complete with 2 brackets
Material Specification
Brackets: 3mm mild steel
Bench Slats: 70mm x 30mm timber
Finish: Frame: Black
Wood: Ash

Finished with a silver/grey architectural powder coat with a BZP Undercoat as standard to provide additional rust protection in damp environments, please contact the sales office 01284 749211

Shipped on a 10 day lead time

Wall to floor bench seating designed so that you can keep your cost down. This seating requires less substantial walls than cantilever seating.

Please contact the sales department on 01284 749211 for a quotation.
Specification

We ship our wall to floor seating on a two working week lead time, our bench seating is available in both wet and dry specification. Our wall to floor bench seating is a great solution when changing room have solid walls and is an ideal solution for kitting-out your changing room, locker room, cloakroom etc

Direct from us; a trusted UK manufacturer and supplied with our 5 year manufacturers guarantee, not only are you getting great value, you are also getting fantastic quality.

300mm deep double sided changing room bench addition hook boards available from stock.

Wall to floor bench seats can also be customised to suit your requirements, from customised lengths to different frame and hook colours.

Please contact the sales department on 01284 749211 for a quotation.
---