Probe laptop lockers and laptop charging lockers
---
Our Probe laptop lockers are the ideal solution for storing and charging laptops, notebooks, tablets and other small IT or mobile devices.
Probe laptop lockers offer a comprehensive range of media tower lockers for a variety of smart devices.
You can choose from powered or non-powered, mobile or static, there?s a media tower to suit your needs.
This range incorporates the world class anti-bacterial powder coating.
Product features
Safe location of power socket.
Comprehensive range of sizes and styles available.
All charging units are CE marked.
All doors are secured to the frame by a solid hinge.
Units are manufactured form sturdy 0.9 and 0.7mm steel.
All compartments have scratch resistant lock covers with the facility to number each door to help identification.
A wide variety of locking solutions are available.
Each charging compartment has a rear perforated panel for heat dissipation.
Product lead-time 3 weeks.
---
×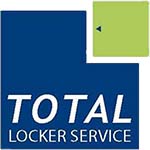 Probe Laptop Storage & Laptop Charging Lockers
Laptop Locker 1 Door, 10 Compartments
---
Single door
10 compartments
1780mm high x 380mm wide
Non-charging 460mm deep/Charging 525mm deep
3 point locking
Cam lock or hasp lock
Laptop charging or non-charging
White carcase
---
Laptop Locker 10 Doors, 10 Compartments
---
10 doors
10 compartments
1780mm high x 380mm wide
Non-charging 460mm deep/Charging 525mm deep
Cam lock or hasp lock
Laptop charging or non-charging
White carcase
---
Laptop Locker 1 Door, 15 Compartments
---
Single door
15 compartments
1780mm high x 380mm wide
Non-charging 460mm deep/Charging 525mm deep
3 point locking
Cam lock or hasp lock
Laptop charging or non-charging
White carcase
---
Laptop Locker 15 Doors, 15 Compartments
---
15 doors
15 compartments
1780mm high x 380mm wide
Non-charging 460mm deep/Charging 525mm deep
Cam lock or hasp lock
Laptop charging or non-charging
White carcase
---
Laptop Locker 1 Door, 8 Compartments
---
Single door
8 compartments
1000mm high x 380mm wide
Non-charging 460mm deep/Charging 525mm deep
3 point locking
Cam lock or hasp lock
Laptop charging or non-charging
White carcase
---
Laptop Trolley Two doors, 16 Compartments
---
2 doors
16 compartments
1200mm high x 380mm wide
Non-charging 460mm deep/Charging 525mm deep
3 point locking
Cam lock or hasp lock
Laptop charging or non-charging
White carcase
Top storage tray and rubber cushion mat
---