Personal effects lockers mini minder Lockers
---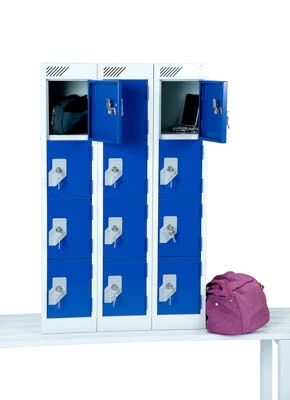 Click to enlarge
×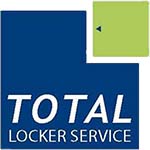 FREE shipping UK mainland
Specification:
Locker doors 12, 20, 28 and 40
12 compartments, 970mm high x 600mm wide x 200mm deep
20 compartments, 1190mm high x 800mm wide x 200mm deep
28 compartments, 1620mm high x 600mm wide x 200mm deep
40 compartments, 1845mm high x 1000mm wide x 200mm deep
Locking options cam lock with 2 keys or swivel hasp lock to take a padlock
Master key available
Strong UK manufactured product
Product lead-time 3 weeks
Mini Minder
The Mini Minder personal effects lockers are ideal for storing personal items such as wallets mobile phones and other small items.
The locker is available as standard with cam locks 2 keys or swivel hasp locks to take a padlock; other locking options include coin return, coin collect, combination and RFID.
There is also an option for charging small personal items such as mobile phones cameras and more.
The unit can be wall mounted except for the 40-compartment locker.
Personal effects lockers mini lockers
The Mini Minder personal effects mini locker is ideal for storing mobile phones, wallets and other personal effect.
The locker is designed to be wall mounted and is supplied with all the fixings.
Available in 12, 20, 28 and 40 compartments other configurations available.
This locker is ideal for gyms, keeping mobile phones out of call centres and play groups.
If you need advice on our range of personnel storage lockers then give us a call on 01284 749211
Delivery Information
The approximate lead time is 4 weeks.
Delivery to Mainland UK only, without any restrictions.
Our delivery times are; Monday - Friday 8am to 5pm.
We will deliver using the most economical method, either using our own vehicles or a carrier.
Goods may be palletised and delivered on an articulate vehicle.
The deliveries are kerb side only, so you would need to arrange to unload the vehicle.
If there are any delivery restrictions / specific dates / times / dedicated deliveries, or FORS Registered deliveries; please contact the sales department as there may be an additional cost.
---