Personal Possessions and Laptop Safe
---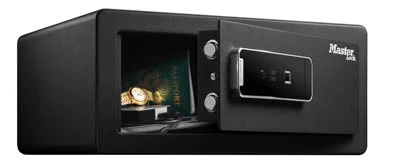 Click to enlarge
×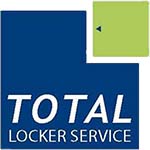 Master Lock Biometric Laptop Safe
Stores up to 30 fingerprints, has a solid steel door and body and is built to provide theft protection to personal item
This Master Lock safe is ideal for storing laptops and personal possessions such as documents, cash, wallets, jewellery and watches.
There is no need to remember a combination you use your fingerprint as you would with your smartphone.
Large enough to hold a laptop and small enough to be unintrusive with impressive security.
Designed to provide theft protection to personal items (cheque books, banknotes, jewellery, laptops etc.)
Solid steel door and body offers more protection against attacks
Large capacity 25. 4 litres
Two motorised bolts and concealed hinges offers more protection against prying attempts
Stores up to 30 fingerprints with no memorisation required
Includes 2 override keys, low-battery jump kit so never get locked out of the safe
Carpeted floor to protect the valuables from scratches (screens, watches…)
Increased security – can be bolted down (bolt-down hardware included)
Works with 4 AA alkaline batteries (not included)
Additional Information
Weight 10.6 kg
Dimensions 195 (H) x 430 (W) x 370 (D) mm
Volume 25.4 litres
Internal Height 192mm
Internal Width 427mm
Internal Depth 310mm
Delivery Information
The approximate lead time is 1 working week or less.
Delivery to Mainland UK only and without any restrictions.
Our delivery times are; Monday - Friday 8am to 5pm.
We will deliver using the most economical methods.
---
<