We have an extensive range of 5 day quick delivery lockers, safes, bench seating, key cabinets and much more. Our Quality quick delivery 5 day or less our manufactured by us or selected partners. Therefore is allows Total Locker Service to supply you quickly with an excellent product. All our quick delivery products are delivered to the UK mainland.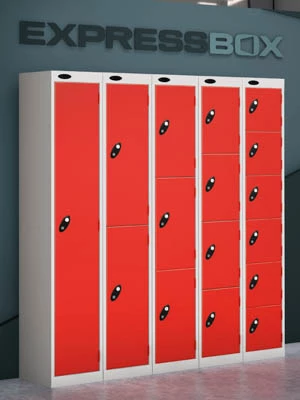 Probe ExpressBox 5 day delivery lockers
Probe has launched a 5 day delivery locker. The lockers include delivery to the UK mainland included in the price. The locker range includes one, two, three, four and six doors. Door colours are limited to silver grey and blue, an extended range of colours is available on a 10 day lead time. Locker sizes 300mm wide x 300mm deep and 300mm wide x 450mm deep on a 5 day lead time with 450mm wide x 450mm deep lockers on a 10 day lead time. locking methods available key lock 2 with 2 keys and hasp lock to take a padlock.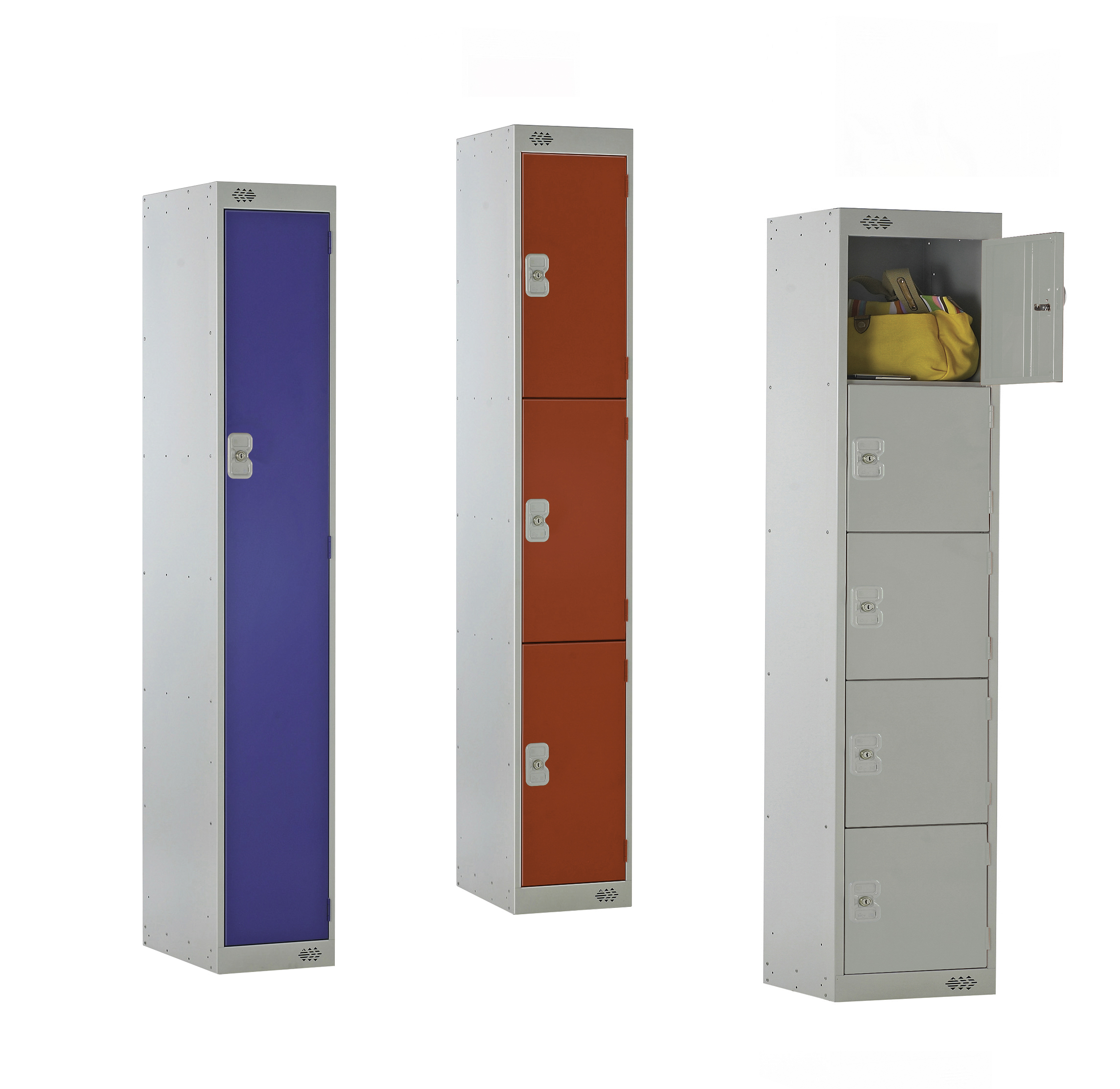 Link51 Quick Delivery Lockers
Link51 quick delivery lockers. Link51 lockers delivered on a 5 day lead time to the UK mainland. The range includes one, two, three, four and six door lockers. The only locker option is key lock. Width 300mm wide depth 300mm and 450mm. The door colours available are grey, blue and red.
Changing Room Bench Seating
All our stock bench seats delivered on a 5 day lead time have a grey frame other frame colours are available on a 3 week lead time. our range of stock bench seats includes a free-standing, single-sided with hook board and a double-sided bench seat with hook board. Seat depths can be 300mm and 400mm deep.
Medical Cabinets
Our range of medical cabinets are on a 5 to 10 day delivery to the UK mainland. Cabinets include cabinets with internal compartment locks from key to combination. Security from medium to security safes with a £2000 insurance rating.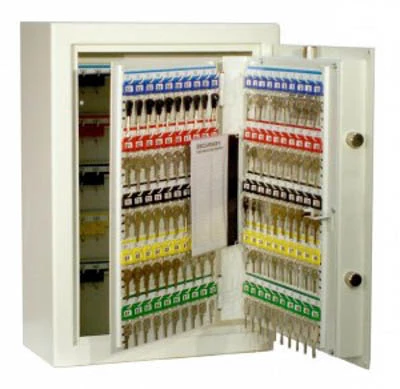 Key Cabinets and Key Safes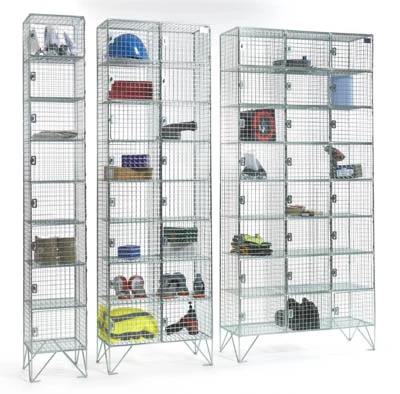 Wire Mesh Lockers
Wire Mesh Lockers we supply a wide selection of wire mesh lockers 1 through to 6 door with choice of two depths 305mm and 457mm deep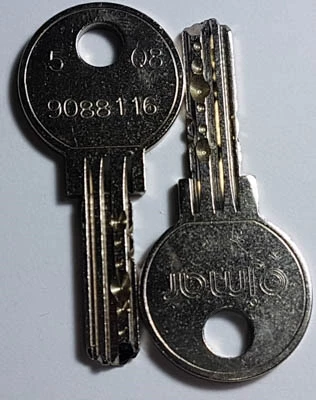 Key Cutting
We cut a wide rage of replacement locker keys on a next day dispatch. This includes the Ojmar security key. some of our popular keys we cut are Lowe and Fletcher, Probe, Helmsman, Link51, ASSA keys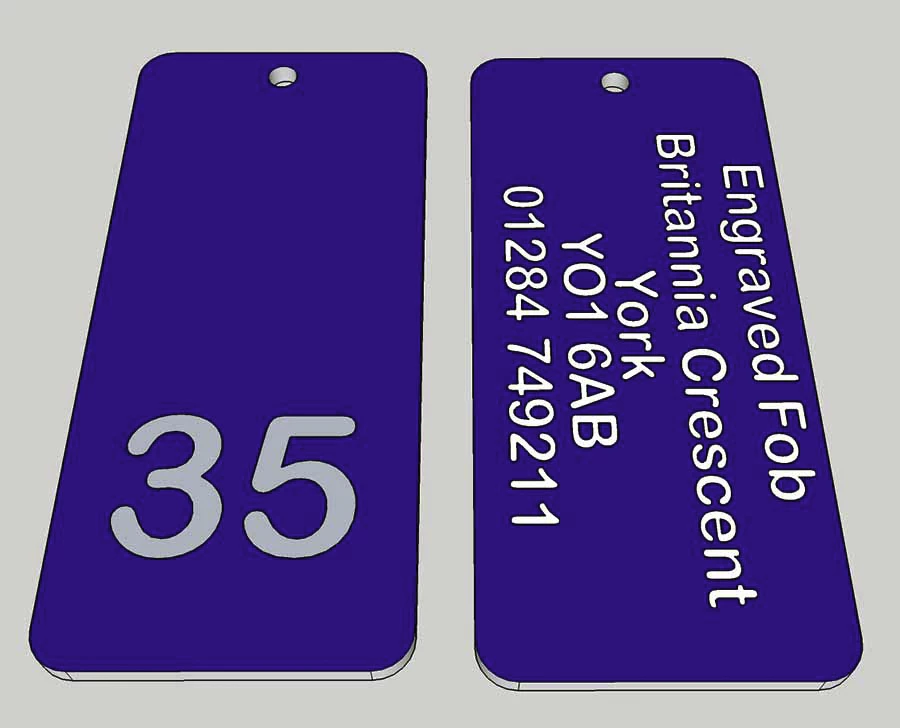 Engraved Laminate Products
We provide a wide range of laminate key fobs, door numbers, number plates and much more engraved from premium ABS engraving laminate. We engrave 0.9mm, 1.6 and 3.2mm engraving laminate. We have a wide range of laminate colours. If you don't see what you want on our Website we can produce the item for you if you provide us with a design.