Coin operated lock to retrofit to key or padlock lockers
---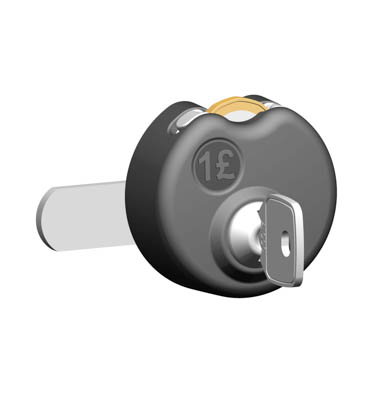 Click to enlarge
×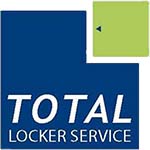 Delivery

Delivery Information

The approximate lead time for keys is 1 working week.

Delivery to Mainland UK only and without any restrictions.

Our delivery times are; Monday to Friday 8am to 5pm.

We will deliver using the most economical methods.
Features

Retrofit coin locks

Currently have lockers with key or padlock locks and would like to convert them to being coin operated. We have a retrofit coin operated lock that takes a £ coin that can be fitted to the majority of standard lockers. There is no drilling to remove the old lock, fit the new lock and secure the lock with the nut provided.

Fitting a standard coin lock to a metal locker designed to take a cam lock would be impossible. The 1606 coin lock has made converting easy as it requires no drilling and the conversion can be done in a matter of minutes. Can be fitted to any metal or laminate locker doors up to 20mm thick.
Specification

Product description

Coin operated lock, usable as cam lock
Easy to retrofit on most lockers with 16x19mm fixing holes
Emergency opening by master key
Compact and robust design
Easy and self-explaining operation
Cylinder with key bend protection and insertion guide
User-friendly reversible key
Direction of rotation R/L settable
1.000 keyed-different cylinders
Cylinder core exchangeable
Lock fixing by nut (A/F 22)
Housing made of fibreglass-reinforced plastic
Mechanism completely made of metal

Retrofit coin lock specification sheet
---