Ojmar LOCKR COMBI mechanial combination lock
---
Ojmar LOCKR COMBI Lock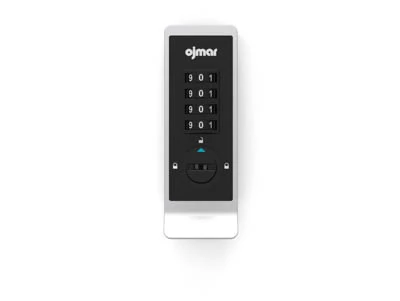 Click to enlarge
×

Delivery

Delivery Information

The approximate lead time is 15 Working Days.

Delivery to Mainland UK only, without any restrictions.

Our delivery times are; Monday - Friday 8am to 5pm.

We will deliver using the most economical method, using either our own vehicles or a carrier.

Goods may be palletised and delivered on an articulated vehicle.

The deliveries are kerb side only, you will need to arrange to unload the vehicle.

If there are any delivery restrictions / specific dates / times / dedicated deliveries, or FORS Registered deliveries; please contact the sales department as there may be an additional cost.
Features

Ojmar LOCKR COMBI mechanial combination lock

MAIN FEATURES

Simple 4 digit code operation.
10,000 possible combinations.
Free use mode or dedicated mode.
Highly resilient die-cast lock body in matte chrome finish.
Code-finding option.
Can be used in both Wet or dry areas.
Mastered lock with a master key available.
The lock is fitted with a removable cylinder in case of master key loss or theft.
Lock status indicator: red for locked, green for open.
Accommodates doors from 1 to 20 mm.
Integrated handle.
Lock cam made from 4 mm thick stainless steel.
Specification

Ojmar LOCKR COMBI mechanial combination lock

Ojmar 4 digit combination lock for use with lockers.

The lock allows the user to choose a 4 digit code to lock the lock. Based on a fixing system that allows assembling it on 1 mm to 20 mm thick doors.

The locks have a possible 10,000 combinations and 1400 individual master keys. There is also the added security of replacing the lock cylinder if the lock is compromised.

The locks are available in silver, black and white surrounds.

Specification sheet
All Locker locks
Ojmar Page
Electronic combination Locks
---