ASSA Coin Operated Locks
---
ASSA Coin Operated Locks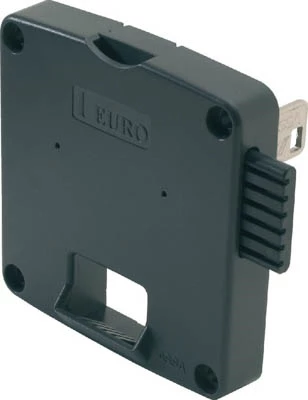 Click to enlarge
×

Delivery

Delivery Information

The approximate lead time is 1 - 5 Working Days.

Delivery to Mainland UK only, without any restrictions.

Our delivery times are; Monday - Friday 8am to 5pm.

We will deliver using the most economical method, using either our own vehicles or a carrier.

Goods may be palletised and delivered on an articulated vehicle.

The deliveries are kerb side only, you will need to arrange to unload the vehicle.

If there are any delivery restrictions / specific dates / times / dedicated deliveries, or FORS Registered deliveries; please contact the sales department as there may be an additional cost.
Features

ASSA E-Lite Coin Locks

The case is provided with an integrated coin return tray.

Assa E-Lite is made of polycarbonate and chromated brass to resist corrosive environments.

---
Specification

Specification sheet


We are the leading authorised ASSA locker lock specialist in the UK. Our team can ensure that we offer the best possible price for the correct lock.

We stock an extensive range of ASSA cam, hasp, classic coin lock, E-lite and Unimille locks.

Therefore, you can be sure that we offer the best prices and the fastest delivery. ASSA Abloy has a long tradition of producing some of the best quality and long-lasting coin locks on the market. Therefore we are proud to offer them as part of our coin lock offering. Check out our range below and please feel free to contact us with any questions.
---