Transparent door lockers, Vision Door Lockers
---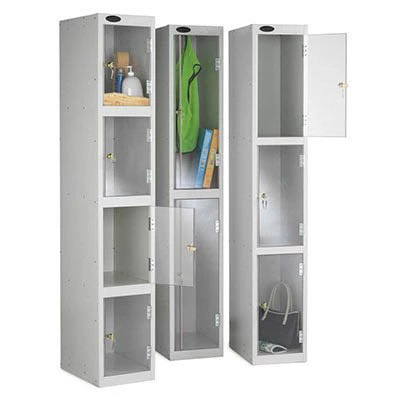 Click to enlarge
×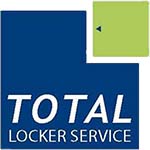 Vision Lockers
Choice of 300 and 450mm depth lockers
Fitted with security shelf to prevent unauthorised access to compartment below
Fitted with standard mastered cam locks with 2,000 differs
Two tier lockers fitted with coat hook in each compartment
Quality clear Perspex door - shaded options available, see page 4
Carcass powder coated grey with Germ Guard Active Technology antibacterial paint
Vision lockers provide safe storage for personal belongings whilst providing visibility of the locker contents.
They are ideal for retail outlet staff rooms, venues, public areas, or anywhere there is a need to view the items stored.
The transparent door lockers allow the contents of the locker to be seen through the thought Perspex locker door where it is imperative that management know exactly what is being stored in staff lockers, this vision locker is clearly the winner.
Choice of 300 and 450mm depth lockers
Fitted with security shelf to prevent unauthorised access to compartment below
Fitted with standard mastered cam locks with 2,000 differs
Two tier lockers fitted with coat hook in each compartment
Quality clear Perspex door - shaded options available, see page 4
Carcass powder coated grey with Germ Guard Active Technology antibacterial paint
Delivery Information
The approximate lead time for lockers is 15 working days.
Delivery to Mainland UK only, without any restrictions.
Our delivery times are; Monday Friday 8am to 5pm.
We will deliver using the most economical method, either using our own vehicles or a carrier.
Goods may be palletised and delivered on an articulate vehicle. The deliveries are kerb side only, so you would need to arrange to unload the vehicle.
If there are any delivery restrictions / specific dates / times / dedicated deliveries, or FORS Registered deliveries; please contact the sales department as there may be an additional cost.
---