Probe Low Height Lockers - Ideal for schools, work place and office
---
Fire rated lockers from Probe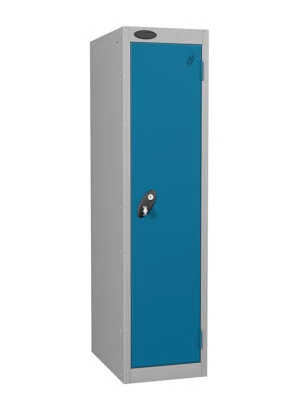 Click to enlarge
×

Delivery

Delivery Information

The approximate lead time is 20 Working Days.

Delivery to Mainland UK only, without any restrictions.

Our delivery times are; Monday - Friday 8am to 5pm.

We will deliver using the most economical method, using either our own vehicles or a carrier.

Goods may be palletised and delivered on an articulated vehicle.

The deliveries are kerb side only, you will need to arrange to unload the vehicle.

If there are any delivery restrictions / specific dates / times / dedicated deliveries, or FORS Registered deliveries; please contact the sales department as there may be an additional cost.
Features

Probe Low Height Lockers are very popular with both primary and secondary schools and other education facilities.

Low height lockers at 1.22 meter high are ideal lockers for restricted height area and are perfect for school use with younger children.

Each compartment is large enough to fit school bags and coat.

If you are struggling for locker space and have areas below windows; or low ceilings, this locker is ideal.

PROBE QUALITY

With all Probe products you can be assured of the highest quality components, construction and finish

FEATURES

Each Probe Locker features an integral air vent system*, a micro sprung disc lock, 5 knuckled hinges, welded front frame & internal door strengtheners

SECURITY

Even the Probe standard lock has a micro sprung 10 disc lock featuring 3000 serial combinations - all exclusive to Probe.

Lock options

Probe locker lock options are not always available on a particular product call 01284 749211 for advice.
Specification

Specification sheet
Specification sheet
Specification sheet

Low Height Lockers from Probe
Probe - Full Range
Locker Parts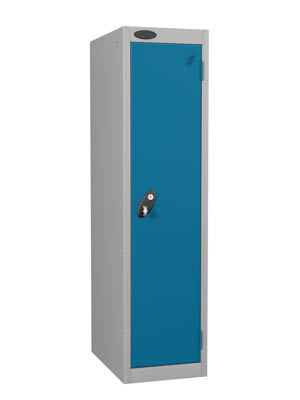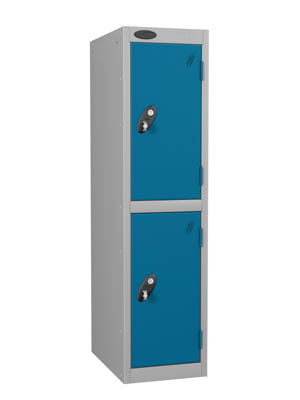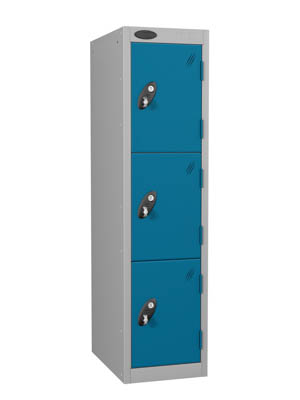 ---