Post Boxes, Top Loading, Side Loading and Security
---
Click to enlarge
×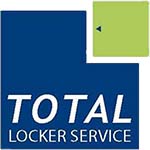 Delivery

The approximate lead time is 3-5 working days.

Delivery to Mainland UK only, without any restrictions.

Our delivery times are; Monday - Friday 8am to 6pm.

We will deliver using the most economical method, either using our own vehicles or a carrier.

If there are any delivery restrictions / specific dates / times / dedicated deliveries, or FORS Registered deliveries; please contact the sales department as there may be an additional cost.
Features

HIGH SECURITY POST BOXES:

Our sleek, weatherproof High Security Post Boxes are available in two sizes and have been designed for outdoor environments to protect letters and small packets from theft. As part of our One Key Solution range, High Security Post Boxes offers the potential for integration with existing single key systems, simplifying security and offering increased flexibility.

1.5mm thick steel with Euro Profile locking

STANDARD POST BOXES:

Utilising high grade steel, powder coating and high quality cam lock, these fabricated post boxes are built to the same exacting standards as our System key cabinets.

Available in two sizes with the option of front or top loading, both sizes will accept A4 comfortably.

To avoid rattling in strong winds, noise dampening materials have been incorporated.

Quality cam lock and powder coated to give years of service
Specification

Product sheet

HIGH SECURITY POST BOX - MEDIUM

LARGE STANDARD POST BOX - TOP LOADING

MEDIUM STANDARD POST BOX - TOP LOADING

HIGH SECURITY POST BOX - LARGE

LARGE STANDARD POST BOX - FRONT LOADING

MEDIUM STANDARD POST BOX - FRONT LOADING


---