Phoenix PL Series personal lockers
---
Available for 5 Working day delivery, faster on arrangement
Click to enlarge
×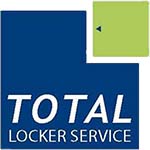 Delivery

Lead time: 5 Working days
Features

The ideal solution for offices, warehouses, Gyms and Schools for the storage of clothes and personal belongings.

The Phoenix locker is a large locker the single door locker can be used to store office and work clothing hung from the hanging shelf. Making storage easy and crease free. The two and four door lockers are ideal for gyms and schools allowing plenty of storage space for large bags.

You can also remove the issue of lost keys by purchasing the mechanical or electronic combination locks.

Both locks have combination overrides, the mechanical lock has a service key to be used by staff.

The electronic locks have a master override code.
Specification

Phoenix lockers specification

Number of locker doors: One, two and four

Locker size external: 1830mm high x 300mm wide x 500mm deep

Locker size internal: 1770mm high x 298mm wide x 460mm deep

Locker door colour: Blue, Red and Grey

Locking: system: key, mechanical combination, electronic combination

System: Modular system allows for the lockers to be bolted together to form a block

Internal fittings: Supplied with a fixed shelf, hanging rail and a coat hook

Construction: Fixed welded frame design, added to high quality fixings, make for an extremely sturdy durable locker

Doors: Doors can be fitted right or left hand opening

Special features: Each unit is ventilated with vents located in both the door and back wall

Assembly: Lockers are supplied as a flat pack with easy to assemble fixed frame design

Specification sheet
Number of Doors
---