Probe industrial Workstations
---
Click to enlarge
×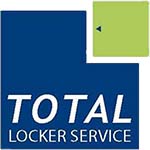 Probe workstations
---
Developed to meet the needs of customers requiring a dedicated and convenient space to work at; whilst standing with the added advantage of secure storage.
Strong, robust construction All Units feature adjustable shelves Two-point locking on all Work Stations Reinforced doors for extra strength.
Medical Workstation
---
A convenient storage and focus point for all your first aid equipment and accident book.
Under the Health and Safety Regulations 1981, workplaces must have first aid provision.
To satisfy a wide range of first aid equipment we have designed an attractive and highly visible Medical Work Station for your working environment.
PPE Workstation
---
The perfect solution to controlling your Personal Protection Equipment; mandatory in many working environments (PPE at Work Regulations 1992 Part 5).
Controlling and storing your safety equipment will be more effective in this specially designed Probe PPE Work Station.
All Work stations feature two adjustable shelves for maximum flexibility.
Probe workstations create the perfect focal point, if you are looking to organise a particular function or activity, then the probe workstation is the solution.
There are already two workstations that have been dedicated to first aid and the control of PPE.
All work stations have optional lockable drawers available
PPE work stations have Blue doors with Silver carcase
First Aid work stations have White Doors & carcase
Delivery Information
The approximate lead time for our lockers is 15 working days.
Delivery to Mainland UK only, without any restrictions.
Our delivery times are; Monday - Friday 8am to 5pm.
We will deliver using the most economical method, either using our own vehicles or a carrier.
Goods may be palletised and delivered on an articulate vehicle. The deliveries are kerb side only, so you would need to arrange to unload the vehicle.
If there are any delivery restrictions / specific dates / times / dedicated deliveries, or FORS Registered deliveries; please contact the sales department as there may be an additional cost.
---